Executive Committee Officers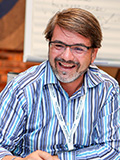 PMU
Bruno is the Research Management & Technology Transfer, Head at PMU. Bruno experience includes fostering the collaboration of Vaasa industry, regional and higher education Institutions for international networking, and cooperation in Research and proposal management from submission to execution.
Bruno has been an active supporter and contributor of NCURA International Region VIII since 2012.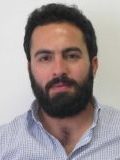 American University of Beirut
Makram Halawani is an Assistant Director in the Office of Grants and Contracts at the American University of Beirut. Managing pre- and post-award responsibilities of Federally-funded Institutional projects and introducing best practices in procedures and compliance since 2010.
Makram has been an NCURA member for over 9 years, and has engaged with members in seminars, annual meetings, and other volunteer opportunities.
---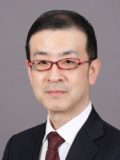 Tadashi Sugihara, Immediate Past Chair
Okinawa Institute of Science and Technology
Tadashi Sugihara is the Manager of Grants and Research Collaboration. He has extensive working experience in the global environment. Strong network among funding agencies and universities domestically and internationally.
Tadashi has been a member of NCURA since 2012, served as the NCURA Contributing Editor for the Asia -Pacific Region from 2015-2018 and served on the Select Committee on Global Affairs from 2017-2018.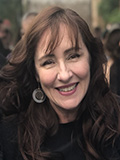 The University of Queensland
Lisa Kennedy is the Director Research Partnerships at the University of Queensland. She has experience in negotiating a wide range of research projects including the establishment of a research facility in Santiago, Chile; contracts to facilitate the response to the Corona virus for an emergency response to development of a vaccine; and other large international collaborations. She previously worked as a researcher and taught research methods at the University of Queensland until she left to work in government as a researcher and then in the non-government sector.
---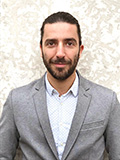 Max Delbrück Center for Molecular Medicine in the Helmholtz Association (MDC)
Dr. Ioannis Legouras is the Head of International Programs at MDC. Ioannis is responsible for all international grants and is interested in international topics, be it projects, cooperation or exchange of best practices.
Ioannis received his PhD in 2010 from Heidelberg University, Germany, and has been active in the international research field since 2011.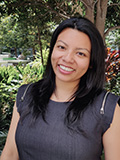 Elly Pineda, Volunteer Coordinator
The University of New South Wales
Elly Pineda is currently at the University of New South Wales as the Research Hub Business Manager for the ARC Research Hub for Connected Sensors for Health. Elly is an experience grants management professional and has ten years experience in managing research grants portfolios from a central office to department level. Her focus has been on pre- and post-award management to developing the operational plans for a research centre. Elly is an active member and contributor to NCURA Region VIII since 2019.
---
Advisory Board
---
---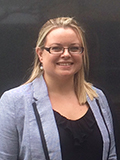 Julie Ward, Region VIII National Board Member
University of the Sunshine Coast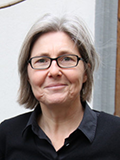 Agatha Keller, At Large Member
University of Zurich
---