Bella Blaher – Chair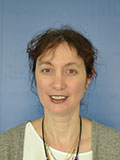 Bella Blaher is the Senior International Grants Officer at the University of Melbourne. Bella assists researchers from all the faculties at the university apply for research funding from around the world. She supports researchers for both pre- and post-award phases.
Bella completed her PhD in Immunology in 1994 at Monash University.
---
Tadashi Sugihara – Chair Elect
Okinawa Institute of Science and Technology Graduate School tadashi.sugihara@oist.jp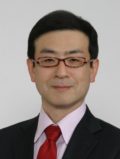 Tadashi Sugihara is the Research Grant Application Manager and Leader of Grants and Research Collaboration. He has extensive working experience in the global environment. Strong network among funding agencies and universities domestically and internationally and organizing workshops promoting interactions among them. Tadashi has been a member in NCURA since 2012 and the NCURA Contributing Editor for the Asia -Pacific Region from 2015-2018.
---
Julie Ward – Immediate Past Chair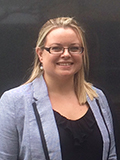 Julie Ward is the Executive Officer at the Australian Research Data Commons (ARDC). Julie provides high level policy and strategic advice and analysis to the Chief Executive Officer of ARDC. ARDC is funded by the Australian Commonwealth Government through the National Collaborative Research Infrastructure Strategy (NCRIS). Julie has over 12 years of research management experience and has been a member of NCURA since 2011.
Julie is an active member of NCURA and the NCURA international region. Since becoming a member of NCURA in 2011, Julie has attended all three of the NCURA international region meetings.
---
Stefania Grotti – Secretary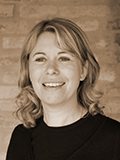 Stefania Grotti has over twenty‐five years of experience in the field of Research Leadership and Management, including seventeen in academia, specifically at the Politecnico di Milano, where she is Head Manager of the Research Office.
She has contributed significantly towards maintaining the Politecnico's outstanding record of success in research fundraising (particularly from EU calls). Since 2016 Stefania has been covering the position of Chair of the Advisory Board for the Vision2020 Network.
---
Nicolas Schulthess – Treasurer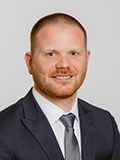 Nicolas Schulthess is Program Manager at ICFO – The Institute of Photonic Sciences in Barcelona. He is responsible for research compliance and research development with a focus on US funding. He drafts policies and regulations, develops systems for internal controls and award management through the whole project cycle.
Before joining ICFO, Nicolas was a Research Manager at EUGrantsAccesss, the mutual office for International Research Programs of ETH Zurich and the University of Zurich.
---
Volunteer Coordinator – Fadia Homeidan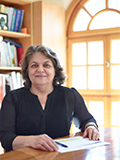 Dr. Fadia Homeidan holds a PhD in Clinical Chemistry from the University of Birmingham, UK. Dr. Homeidan held academic positions at Cornell University, State University of New York at Stony Brook, and the American University of Beirut (AUB).
Dr. Homeidan is currently the Director of the Office of Grants and Contracts (OGC) at AUB. She is also the Director of the Technology Transfer Unit and recently, the Centre for Research and Innovation (CRInn) at the University. The center serves as a resource for students and faculty from AUB interested in entrepreneurship and innovation. The programs being developed at CRInn are designed to help students and faculty grow their startups into scalable businesses.
Dr. Homeidan has extensive experience in pre- and post-award sponsored award management. OGC is involved in training students, faculty members and staff in proposal writing, research and financial grant administration and in soliciting external funding for research and development. Dr. Homeidan is also engaged in encouraging; supporting and managing innovation and technology transfer at the university.