Julie Ward
–

Chair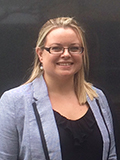 Julie Ward is the International Research Manager in the Division of Research at the University of New South Wales (UNSW) in Sydney, Australia. Julie has over 10 years' experience in research administration and has been at UNSW since 2008. Julie is principally responsible for research development for international programs within the Division of Research. She has extensive experience with international funding agencies and organisations that support international collaboration. She also oversees all international research memorandums of understanding and the Joint PhD Program at UNSW.
During her time at UNSW, Julie has worked directly for a large research group in the Faculty of Medicine and also worked centrally for the Division of Research, both these roles have given Julie both a detailed and broad understanding of the broader picture of research administration and she is often called upon by senior management for her expertise.
Julie is an active member of NCURA and the NCURA international region. Since becoming a member of NCURA in 2011, Julie has attended all three of the NCURA international region meetings.
Most recently, she was the NCURA international region Chair for the joint region VI/VII/VIII meeting in Hawaii. Recognizing the importance of bringing people together at NCURA meetings, Julie volunteers in a number of ways and actively participates at meetings. Julie provided support at the first international region meeting held in D.C., presented at the second international region meeting in Chicago and was nominated to Chair the third international region meeting in Hawaii. This third meeting was a joint region VI/VII/VIII meeting and involved engaging with region VI and VII on the program, logistics, marketing, social events etc.
In 2014, Julie was involved in a research administration fellowship at the University of Maryland, College Park where she spent 3 months immersed in their Division of Research. As a result of this experience, Julie initiated the NCURA-ARMS fellowship program so other colleagues could experience working abroad. The NCURA-ARMS fellowship program started in 2016 and is now an annual program. Julie serves as Chair of the review committee for ARMS.
Bella Blaher – Chair Elect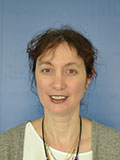 Bella Blaher is the Senior International Grants Officer at the University of Melbourne. Bella assists researchers from all the faculties at the university apply for research funding from around the world. She supports researchers for both pre- and post-award phases. Bella completed her PhD in Immunology in 1994 at Monash University.
Annika Glauner – Immediate Past-Chair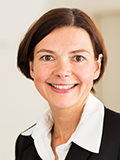 Annika Glauner is Senior Scientific Advisor for International Research at EU GrantsAccess, the mutual office for International Research Programs of ETH Zurich (the Swiss Federal Institute of Technology) and the University of Zurich. Here she is responsible for Strategic Research and Innovation Services, International Research Development and Knowledge Transfer since 2007. Prior working in the higher education sector, Annika was Deputy Head of the ZKM's (Center for Art and Media Karlsruhe, Germany) Institute for Visual Media. During this time she was part of the consortium defining a schemata for 'Intelligent Information Interfaces' (i3), an Esprit Long-Term Research initiative initiated by the European Commission. She was Senior Project Manager within the Strategic Design Group at Philips Design Eindhoven, Netherlands, before she became artistic director of an international festival for film, video and new media in Basel, Switzerland in 2002.
Annika actively participated in over 10 EU projects and thus developed a vast expertise in designing collaborative learning methods, in the coaching of experienced researchers and the mentoring of research managers. She is a member of the Steering Committee of the Community of European Research Project Managers of the League of European Research Universities (LERU) and since 2015 Member of NCURA's Nomination and Leadership Committee. In 2014 she was the Program Co-Chair of the NCURA 1st International Region Meeting.
Annika's active engagement in NCURA is strongly based on her belief in the distinguished academic potentials and expertise of the NCURA network. She is convinced that the International Region together with its partner regions in the U.S. are able to have a strong and significant impact on research policy and research administration on a global scale in the future. Annika serves also as the Region VIII member on the National Board of Directors.
Stefania Grotti – Secretary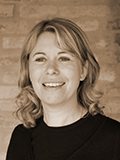 Stefania Grotti has over twenty‐five years of experience in the field of Research Leadership and Management, including seventeen in academia, specifically at the Politecnico di Milano, where she is Head Manager of the Research Office.
She has contributed significantly towards maintaining the Politecnico's outstanding record of success in research fundraising (particularly from EU calls). Since 2016 Stefania has been covering the position of Chair of the Advisory Board for the Vision2020 Network.
Siegfried Huemer – Treasurer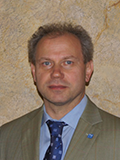 Siegfried Huemer is head of the EU Research Support at the Vienna University of Technology (TU Wien) integrating pre- and post-award services since 2004. TU Wien is Austria´s largest scientific-technological research and engineering institution, celebrating its 200th anniversary in 2015. After his graduation as an industrial engineer he gained first research experiences in innovation management at the Austrian Research Centres.
Siegfried´s outstanding contributions to the European Association of Research Managers and Administrators (EARMA) in hosting the Annual Conference in Vienna 2013 and long year as track leader has been recognized by an honorary appointment as EARMA Ambassador. As an active member of the NCURA Global Subcommittee and service on the Program Committee  of the 56th NCURA Annual Meeting leading the international track Siegfried supports  the international network of research administrators, to exchange ideas and best practice for the professional development of research managers and administrators by heart.
It will be my great pleasure to take on the position of NCURA Region VIII Treasurer.
Treasurer Elect – Nicolas Schulthess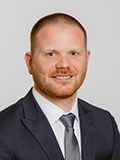 Volunteer Coordinator – Fadia Homeidan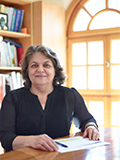 Dr. Fadia Homeidan holds a PhD in Clinical Chemistry from the University of Birmingham, UK. Dr. Homeidan held academic positions at Cornell University, State University of New York at Stony Brook, and the American University of Beirut (AUB).
Dr. Homeidan is currently the Director of the Office of Grants and Contracts (OGC) at AUB. She is also the Director of the Technology Transfer Unit and recently, the Centre for Research and Innovation (CRInn) at the University. The center serves as a resource for students and faculty from AUB interested in entrepreneurship and innovation. The programs being developed at CRInn are designed to help students and faculty grow their startups into scalable businesses.
Dr. Homeidan has extensive experience in pre- and post-award sponsored award management. OGC is involved in training students, faculty members and staff in proposal writing, research and financial grant administration and in soliciting external funding for research and development. Dr. Homeidan is also engaged in encouraging; supporting and managing innovation and technology transfer at the university.