Tadashi Sugihara – Chair
Okinawa Institute of Science and Technology Graduate School tadashi.sugihara@oist.jp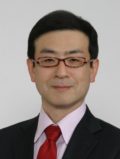 Tadashi Sugihara is the Research Grant Application Manager and Leader of Grants and Research Collaboration. He has extensive working experience in the global environment. Strong network among funding agencies and universities domestically and internationally and organizing workshops promoting interactions among them.
Tadashi has been a member of NCURA since 2012, served as the NCURA Contributing Editor for the Asia -Pacific Region from 2015-2018 and served on the Select Committee on Global Affairs from 2017-2018.
---
Bruno Woeran – Chair Elect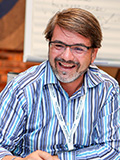 Bruno Woeran is the EU Affairs Manager at the Merinova Oy. Bruno experience includes fostering the collaboration of Vaasa industry, regional and higher education Institutions for international networking, and cooperation in Research and proposal management from submission to execution.
Bruno has been an active supporter and contributor of NCURA International Region VIII since 2012.
---
Bella Blaher – Immediate Past Chair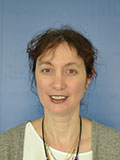 Bella Blaher is the Manager, Research and Industry for the Melbourne Graduate School of Education (MGSE), at the University of Melbourne. Bella oversees the research funding, ethics and publications for researchers in MGSE and manages the Graduate Researchers (PhD, DEd & Med).
Bella received her PhD in Immunology from Monash University, Australia.
---
Lisa Kennedy – Secretary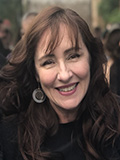 Lisa Kennedy is the Research Partnerships Manager in the Faculty of Science at the University of Queensland. She has experience in negotiating a wide range of research projects including the establishment of a research facility in Santiago, Chile; contracts to facilitate the response to the Corona virus for an emergency response to development of a vaccine; and other large international collaborations. Lisa also oversees a team that manages pre-award and contracting processes for research projects in the Faculty of Science.  She previously worked as a researcher and taught research methods at the University of Queensland until she left to work in government as a researcher and then in the non-government sector. In 2014 she returned to the University of Queensland.
---
Nicolas Schulthess – Treasurer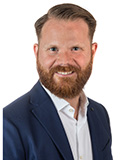 Nicolas Schulthess is head of the Research Unit within Higher Education Development and University Services. At Lucerne University of Applied Sciences and Arts he manages the university's research services, the IRB and its standing committee on research and development. Nicolas joined HSLU form ICFO – The Institute of Photonic Sciences in Barcelona where he was a Program Manager within the Management Cabinet. At ICFO he was responsible for research compliance and research development with a focus on US funding. He drafted policies and regulations, developed systems for internal controls and award management through the whole project cycle.  Before joining ICFO, Nicolas was a Research Manager at EUGrantsAccesss, the mutual office for International Research Programs of ETH Zurich and the University of Zurich.
---
Ioannis Legouras – Treasurer Elect
Max Delbrück Center for Molecular Medicine in the Helmholtz Association (MDC) ioannis.legouras@mdc.berlin.de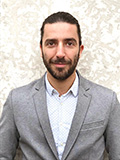 Dr. Ioannis Legouras is the Head of International Programs at MDC. Ioannis is responsible for all international grants and is interested in international topics, be it projects, cooperation or exchange of best practices.
Ioannis received his PhD in 2010 from Heidelberg University, Germany, and has been active in the international research field since 2011.
---
Elly Pineda – Volunteer Coordinator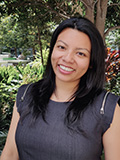 Elly Pineda is the International Research Grants Manager in the Research Grants team in the Research Office at UTS. Elly manages UTS' international research grants portfolio, which includes pre-award and post-award functions. Her responsibilities include identifying funding opportunities, proposal preparation, and submission, and non-financial post-award functions.
Elly has over eight years of experience in research management and began her career at Massachusetts General Hospital, Boston. She is a Certified Research Administrator (CRA) from the Research Administrators Certification Council (RACC).
---